Arun Leisure Centre fit for purpose after £1.3m investment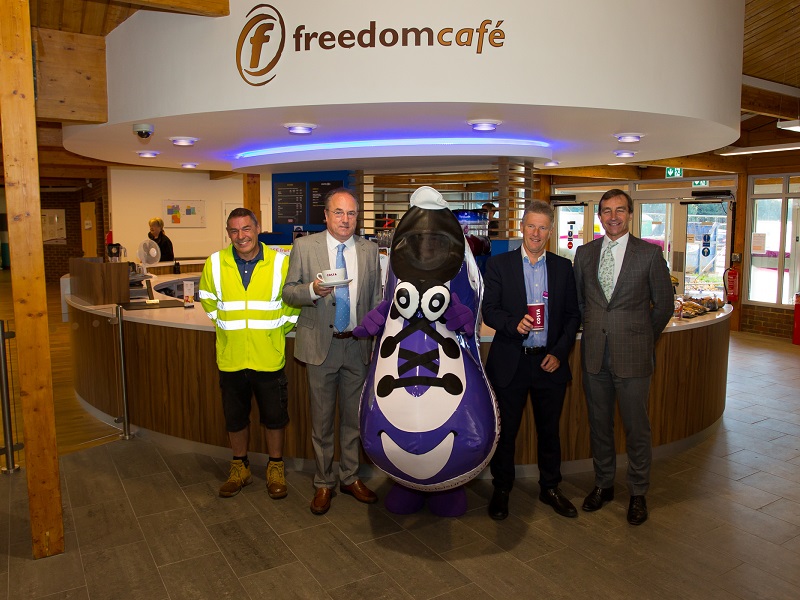 The completion of a £1.3m investment project at the Arun Leisure Centre was officially recognised last week.
Freedom Leisure, which operates the centre on behalf of Arun District Council, carried out the refurbishment as part of their commitment to provide excellent leisure facilities for the community.
The work has seen the remodelling of the foyer with the introduction of a modern hub-style reception, which has increased seating capacity, and a café which will serve Costa coffee and a range of grab-and-go products.
The first-floor fitness gym has benefited from new larger changing facilities and energy conservation work has seen the installation of new innovative air handling and water treatment solutions, with energy-efficient lighting throughout the centre.
Freedom Leisure has marked the occasion by launching a 'half price coffee' deal for all customers aged 75 years or older to complement the free swimming for this age group which was introduced last year.
Councillor Mike Clayden, Arun District Council's Cabinet Member for Community Wellbeing, said: "The refurbishment work is fantastic and has provided the community with a modern, fit-for-purpose leisure centre. The half-price coffee deal is a great way to help combat social isolation and the café is a perfect venue to meet up with friends and have a drink and a chat."
Andrew Smith, Freedom Leisure Area Manager, said: "We are delighted that this wonderful project at Arun Leisure Centre is now complete and that we can step back and let the local community enjoy the improved centre in all its glory!
"Having come on board as operators on behalf of Arun District Council in April 2016, it was an honour to work in partnership with them to commence this £1.3m investment project which was completed in less than a year. We hope that these newly-improved facilities will do even more to enable an active local community, as well as being more sustainable for the environment."
Matt Williams, Arun Leisure Centre Manager, said: "The new café and seating area is a fantastic addition to the centre, it creates a much more relaxing environment in which customers can enjoy a well-earned drink or snack after their workout. It's also a great place to catch up with friends or to have a business meeting, especially with the free car park."